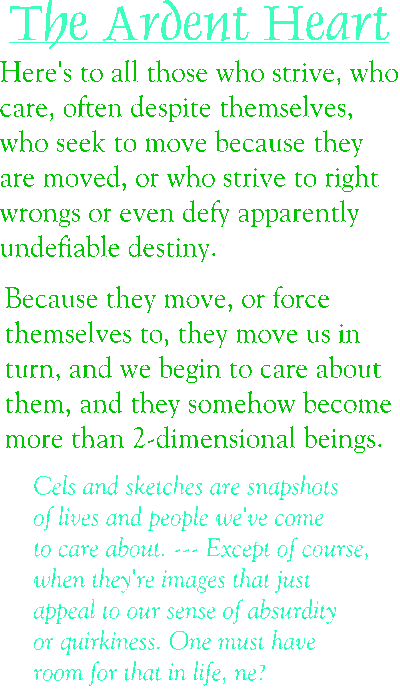 Yeah. Still in love with animated gif backgrounds. But really, you can't find anything else so low-maintenance! (Later edit: HAD to get rid of the psychedelic ani-plumeria. Too amoebic....

News & Updates



5/4/2010
Getting back to work on updating is taking longer than I thought. Please to consider this renovation-in-progress!
2/7/2010
Been on a hiatus from this hobby for quite awhile, but am determined to be fair to all my special loves, whether 2-dimentional or 3. Still a lot of work to do in updating, although the emphasis will be far more on the images themelves rather than working up cheesy comedy quips for them.